Streak Free Natural Looking Colour
For Best Results: Please ensure you and your team have completed our professional Sienna X training course, you will learn how to guarantee 18-20 bodies from a 1 litre bottle of solution.
Client Preparation: This ensures that you provide professional results and maximum client satisfaction.
THE DAY BEFORE
Advise your client to wax/shave 24hrs prior to treatment.
Ask your client to exfoliate and moisturise their skin the night before.
Ensure your client does not have any products on their skin the day of the treatment.
DAY OF THE TAN
AFTER THE TREATMENT
Gently rub a Sienna X Tan Removal Wipe over palms to remove any tanning residue.
Advise to wear loose dark clothing and let the tan develop for 8 hours before showering. Shower until water runs clear, pat dry.
Advise daily use of moisturiser to prolong and maintain the tan.
Finding the right Solution for your Client…
6% TAN IS PERFECT FOR:
First time clients or returning clients
Skin that naturally sunburns very easily
Winter and bridal tans
6% TAN WILL RESULT IN:
A Subtle everyday glow
A perfect special occasion tan
The appearance of returning from a holiday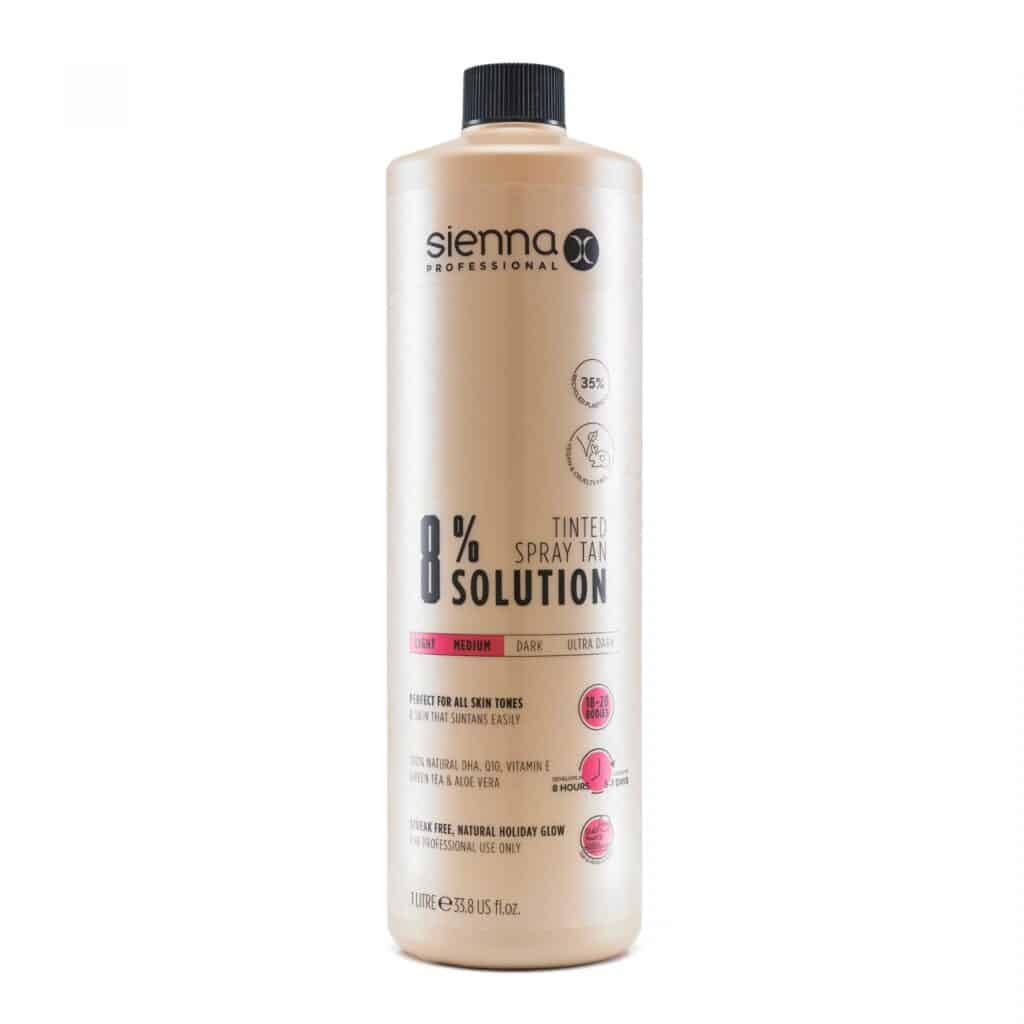 8% TAN IS PERFECT FOR:
First time clients or returning clients
Skin that naturally suntans easily
8% TAN WILL RESULT IN:
A warm everyday glow
A perfect special occasion tan
The appearance of returning from a holiday
Natural looking colour
Skin confidence
10% TAN IS PERFECT FOR:
First time clients or returning clients
Skin that naturally suntans easily
10% TAN WILL RESULT IN:
A natural holiday glow
A perfect special occasion tan
The appearance of returning from a holiday
Natural looking colour
Skin confidence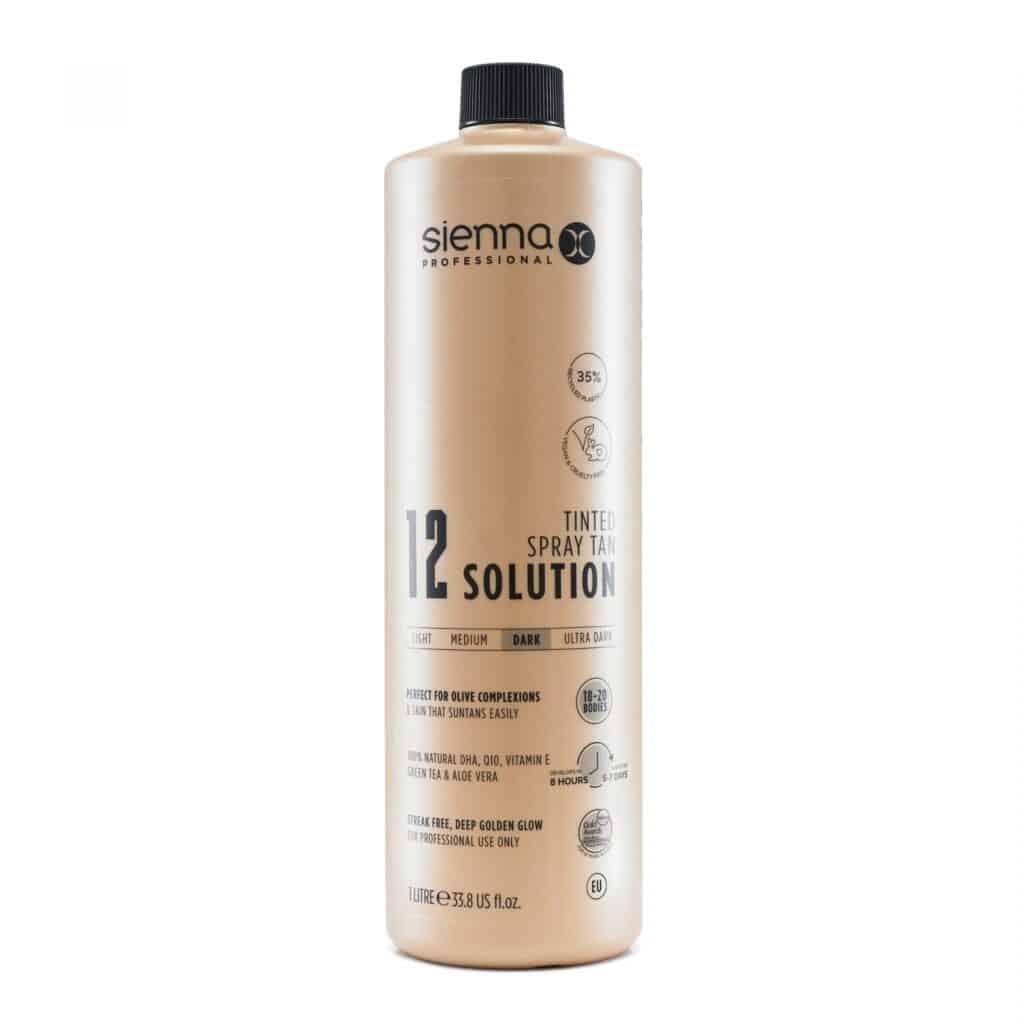 12 TAN IS PERFECT FOR:
Clients with an olive complexion
Skin that naturally suntans very easily
Returning clients
12 TAN WILL RESULT IN:
A deep to dark golden glow
A perfect special occasion tan
The appearance of returning from a holiday
Natural looking colour
Skin confidence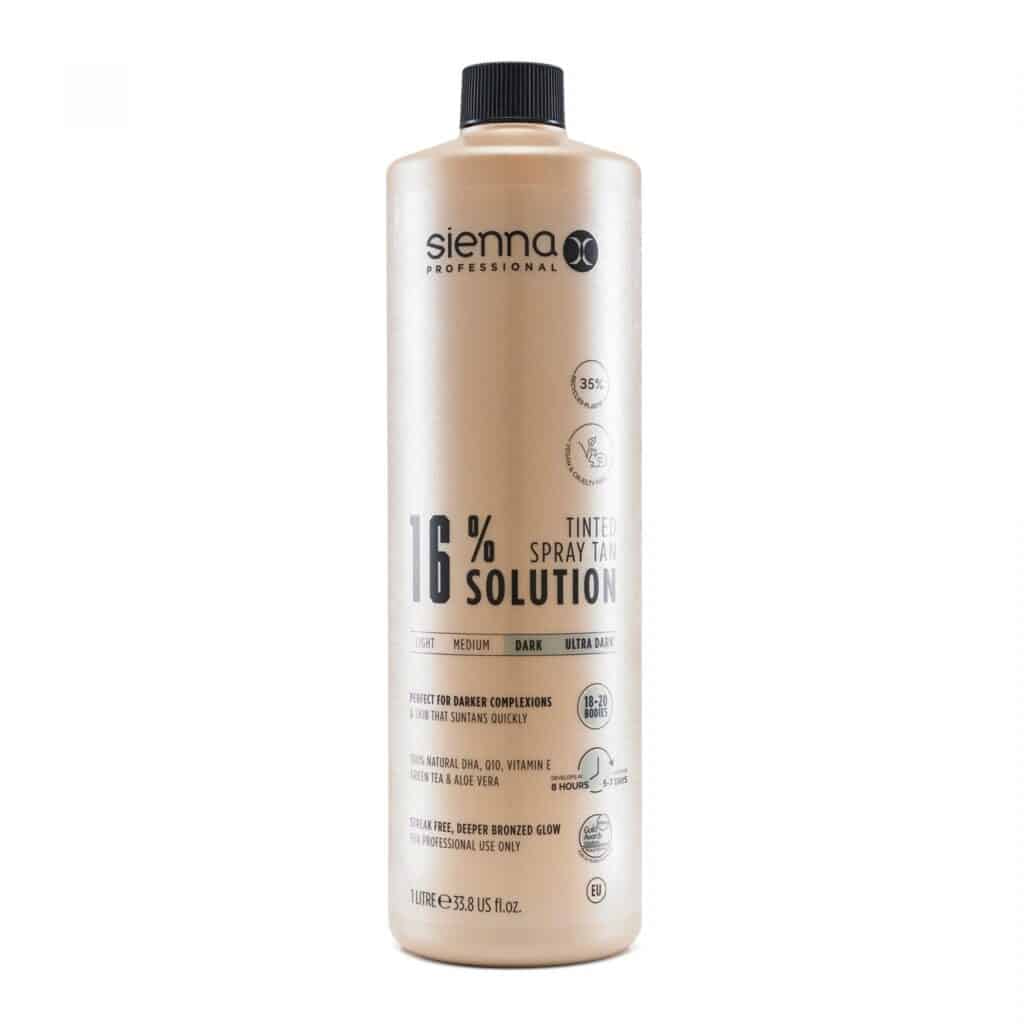 16 TAN IS PERFECT FOR:
Clients with olive and darker complexions
Skin that naturally suntans very easily
Returning clients looking to increase their depth of colour
16 TAN WILL RESULT IN:
A deep to ultra dark golden glow
A perfect special occasion tan
The appearance of returning from a holiday
Natural looking colour
Skin confidence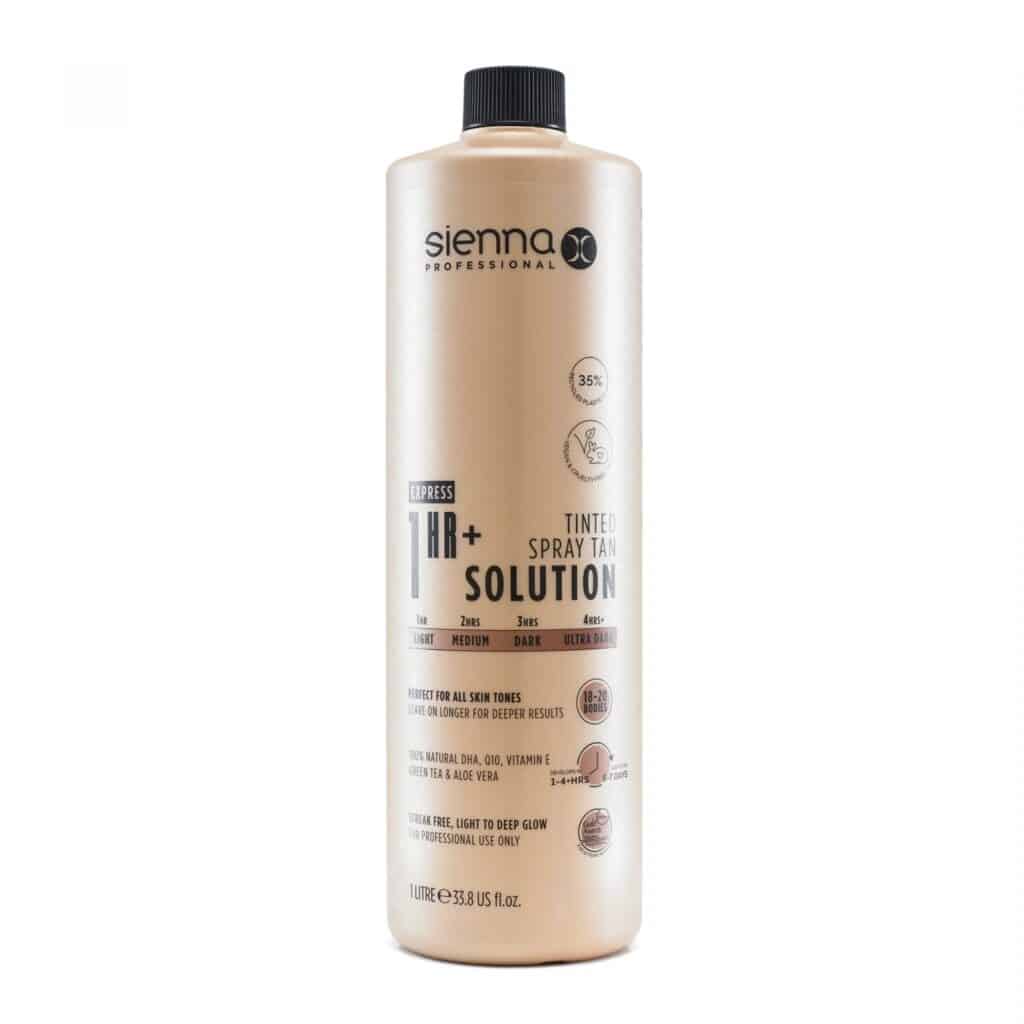 1HR+ TAN IS PERFECT FOR:
All skin types
Clients that want a fast tan that can be washed off after an hour
1HR+ TAN WILL RESULT IN:
Lightly tanned skin after 1 hour, for deeper results leave on for 2-4+ hours
A perfect special occasion tan
The appearance of returning from a holiday
Natural looking colour
Skin confidence